Roe Green Village Residents' Association
You are now entering
Brent Council's "Jewel in the Crown" Conservation Area
celebrates its centenary
Roe Green Village is a vibrant community in North West London. Originally built in 1916 for the workers of the nearby aircraft factories, the village was designed as a 'Garden Village' in the Arts and Craft style by Sir Frank Baines and to this day it maintains a village like atmosphere.  Building completed in 1918, this year has been a year of celebration.   Go to our Facebook page:    https://www.facebook.com/roegreenvillage/

In 1968 the local authority designated it a conservation area in order to "preserve and enhance" its unique character. Read more in our History section.
Did you live in the village between 1920 and 1945?  A book and film is being compiled and we need some childhood memories of that time.

Please share your memories and get in touch at: contact@roegreenvillage.org.uk
Tea & Memories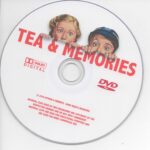 A 90 minute film is available on DVD at £10.  It covers the Village from its inception to the present time.  The narration is by residents who were in the village as children interspersed with clips of the time.   Accompanying the film is a paperback now £6.50 or A4 hardback Centenary edition £20.  Contact Debbie on 020 8206 2436 or contact@roegreenvillage.org.uk
Village Day
Roe Green Village enjoys a Village Day, run by residents for residents and friends, where stalls are set up on the village green during the day, and then live music and dancing takes place in the evening.
| | |
| --- | --- |
| Village Day 1978 | Village Day 2014 |
Village Day started as part of  Her Majesty the Queen's Silver Jubilee in 1977 and has since evolved into an event that attracts visitors from the surrounding boroughs.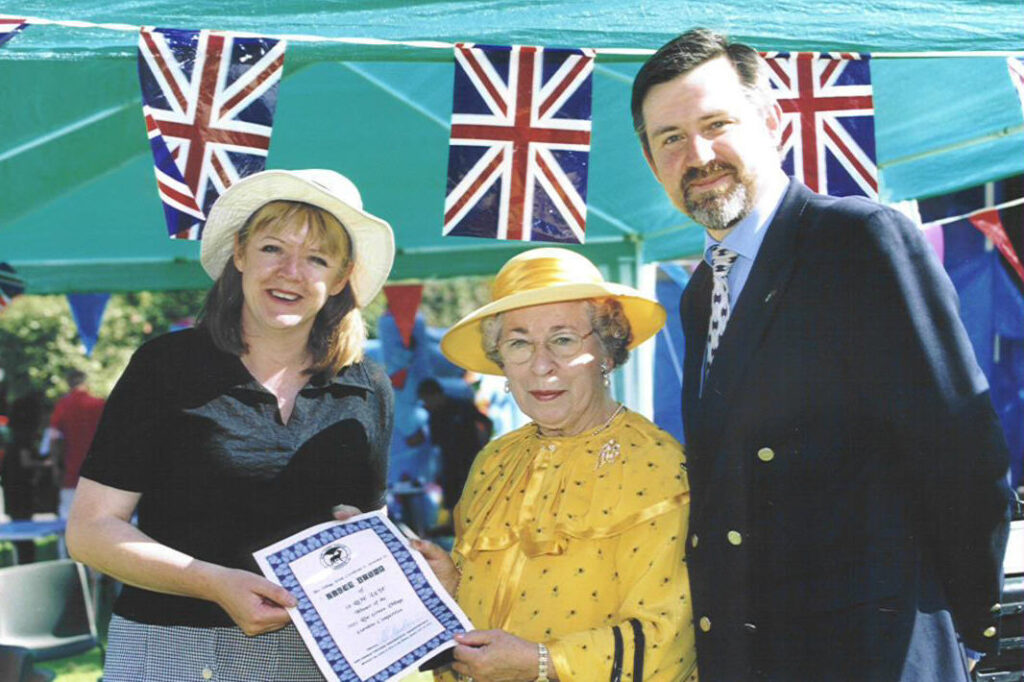 We have previously celebrated Her Majesty the Queen's Silver and Golden Jubilees;  we were fortunate enough on the Golden Jubilee to have Jeannette Charles (the first and best Queen look-a-like) grace our Village Green.
Daniel Byrne's Punch & Judy

The Best of the West Indies!
2013 Village Day was the 'hottest" in every sense of the word.  A traditional Punch & Judy with 'Professor' Robert Styles caused a few gasps from the parents and laughter from the children.  The Village Dog Show proved that Crufts has strong competition!
There was a great selection of stalls from Indian Head Massage to homemade jam and local honey and a wonderful games session for the children including old favourites like the sack race, tug-0′-war and even a raw egg and spoon race.
All around the Green in Roe Lane was a variety of stalls, from Aloe Vera to West London Recycling and everything in between, such as home made jams, local honey, handmade Children's aprons, crafts, jewellery, plants, books and even a Water Softener demonstration!  Traditional Games and races for the children were organised and run by pupils of Kingsbury High School, James Freighter and his team!  If you got hungry Hazel's kitchen was serving a taste of the Caribbean.  And to finish the afternoon off, there was the most incredible Dog Show, sponsored by Pets in Home who supplied all the "doggie bags".
A Cohesive Community
The Residents' Association is very active, and organises a number of events throughout the year, such as live music and "quiz & chips" nights;  Day and Weekend trips here and abroad;  and towards the end of the year, a traditional carol singing on the Village Green with Father Christmas dropping in with presents for the children.
Roe Green Village is unique in this part of London, and it is an oasis of calm, characterised by a truly cohesive community.
Come and pay us a visit and see for yourself!